 We provide value to all of our stakeholders.
---
We seek to increase the creation of more product-based Minority Based Enterprises (MBEs), increase the licensing of government IP, enhance the career pathways to entrepreneurship for students at Minority Serving Institutions (MSIs) and create a local economic development engine of tech-based companies that are anchored by these institutions.
We focus on the following:
Widening the participation in federal innovation challenges and creatig more opportunities for entrepreneurs of color.
Creating an end-to-end process for more sustained interaction between MBEs, MSIs and federal laboratories.
Technology Scouting and matching MBEs with technology and students to perform customer discovery.
Providing real, hands-on experience conducting market research and branding technology.
Educating on Lean Startup and NSF I-Corps customer discovery methodologies.
Increasing MBEs that enter licensing agreements to enhance their existing companies or form new ones.
We use tech transfer to make connections.
---
---
We believe that we can make T2 more inclusive, create more entrepreneurs of color, and drive more tech-based economic development at MSIs and the surrounding communities in order to expand opportunities for them to:
We connect technology transfer offices, federal government labs, entrepreneurs, scientists, engineers, pioneers, thinkers, inventors, and visionaries. We work with: The definition of technology transfer (T2).
---
Technology Transfer is the process of making scientific and technological developments accessible to a larger pool of users who often further these ideas into new products, processes, applications, materials, or services. If often occurs from government to business and universities to business.

Technology transfer can take on many different forms from licensing patents to access to scientific personnel to serve in training and mentoring roles.
A large majority of the products that we depend on today have been made available for our purchase and utilization by way of tech transfer processes. We believe T2 can create more entrepreneurs of color and drive tech-based economic development in these institutions and the surrounding underserved communities. We believe T2 can build wealth for these entrepreneurs, their communities and ultimately the country.
Technology transfer has become increasingly necessary for business enterprises to gain competitive advantage over rivals. Some of these advantages include:
We provide benefits throughout the ecosystem.
---
--- Serving Entrepreneurs
---
---
Access to Government Technologies
Technology Scouting based on Growth Trends
IP Exploration and Market Screening
Market Product Fit Assessment Support
Access to Inventors and IP Creators
Licensing Assistance and Business Planning
Product Development Support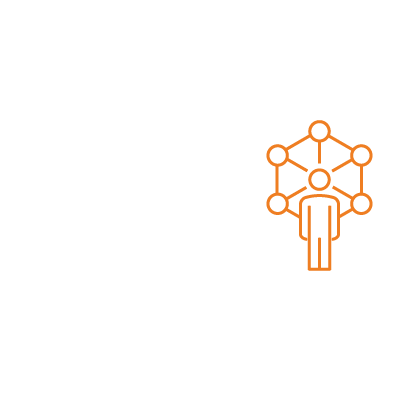 The Process for Entrepreneurs
2
Evaluate/Scout Technology
3
Recommend the Right Technology Based on Needs
4
Engage and Manage Student Team
Serving Students
---
---
Access to Government Technologies
Access to Inventors and IP Creators
Experiential Learning Opportunities
Hands on experience with IP Exploration and Market Screening
Experience helping entrepreneurs start and/or build technology businesses
Research and analyze markets for high tech innovations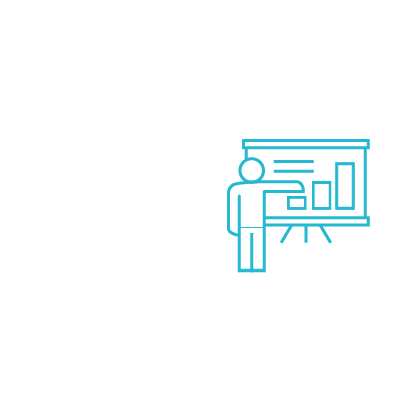 3
Advise and Coach through Customer Discovery Process
Serving Technology Transfer Offices & Federal Government Labs
---
---
Targeted Market Research for licensing and commercialization of IP
Increased IP exploration and licensing agreements
Increased engagement with entrepreneurs
Increased engagement with Institutions and students
Inventor and IP Creator learn and experience market product fit and lean start up development techniques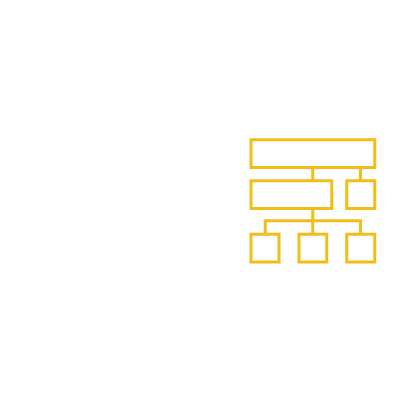 The Process for Technology Transfer Offices & Federal Government Labs
1
Gain In Depth Understanding of Technology/IP Portfolio
2
Align with Market Technology Trends
3
Manage Inventor/Entrepreneur Student Interaction
4
Facilitate IP Licensing Arrangements
Minority Serving Institutions
---
---
Access to Government Technologies
Access to Inventors and IP Creators
Support to enhance the institutional advancement and economic development programs
Support to enhance entrepreneurship programs
Product Development Support
The Process for Minority Serving Institutions
1
Understand Institutional Advancement and Economic Development Goals
2
Assess T2 and/or Research Capacity
3
Assess Entrepreneurship Capacity
4
Develop Roadmap to Address Gaps
1
Entrepreneur Engagement
We match entrepreneurs with IP and technology. We are focused on the technologies that are poised for growth and that are attracting investment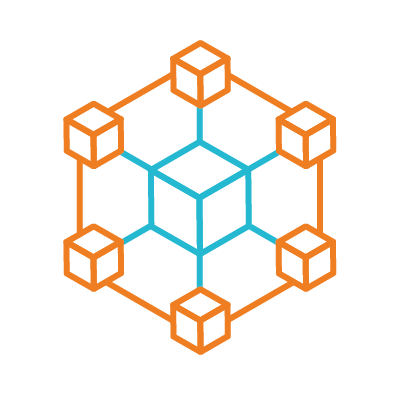 2
Tech Transfer Office or Lab Engagement
We spend time with the TTP offices IP and tech catalog. We connect with inventors to learn about their research as matched with those technology trends.
3
Technology Scouting
We work with industry and technology subject matter experts, and tech transfer or research office staff to identify the right technologies to be assessed.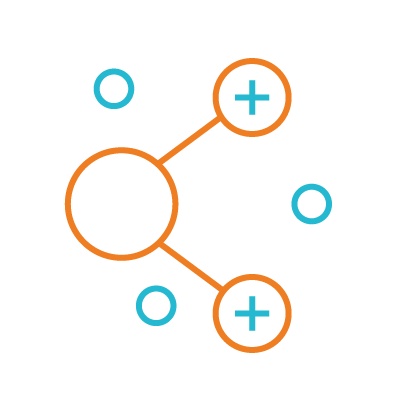 4
Tech Selection
We vet entrepreneur's current business models and interests in technology transfer. We assign the appropriate technologies or work with them to validate a technology they have in mind.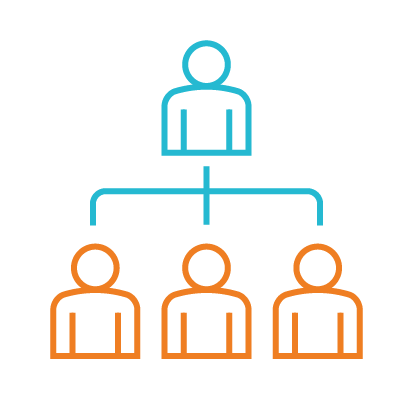 5
Student Team Formation
We interview students and get to know their skills and interests. We matched them with the appropriate entrepreneurs. We build optimal teams ready to support the entrepreneurs.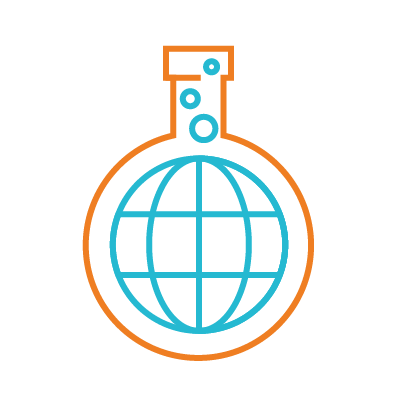 6
Market Validation
Over the course of eight to ten weeks, the team will interview customers and validate the market for the assigned technology.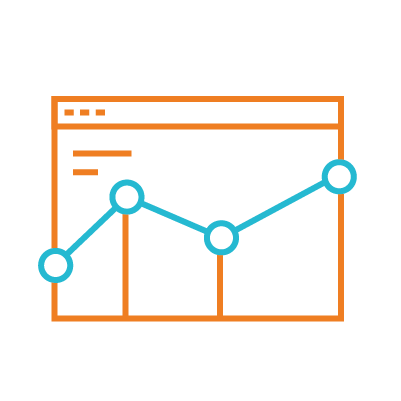 7
Present Findings
The team will present their results to government officials, entrepreneurs, investors, customers and future partners. The way we measure success.
---
Ignite T2 is about enabling connections between MBEs, students and federal laboratories. The resulting engagements can take many forms including: mentorships, investments, pilot contracts, federal licensing, joint development, and strategic partnerships.
We focus on the following:
The number of MBE Entrepreneurs Engaged.
The number of MBE Teams Trained. The number of teams that complete training in a technology transfer and commercialization‐specific cohort.
The number of Students Paired with MBEs. The number of students paired with MBEs to actively support engagements and pursuit of opportunities.
Technology Transfer Engagements Explored by MBEs.
The number of MBEs that explore some type of engagement with a government IP/technology.
The number of MBEs that enter into some type of engagement with a Federal Technology Transfer Office or Laboratory.
* Economic Development Impact Metrics: 1) MBE employee growth; 2) downstream funding; 3) commercial revenue growth.
Ignite T2 Proof of Concept
---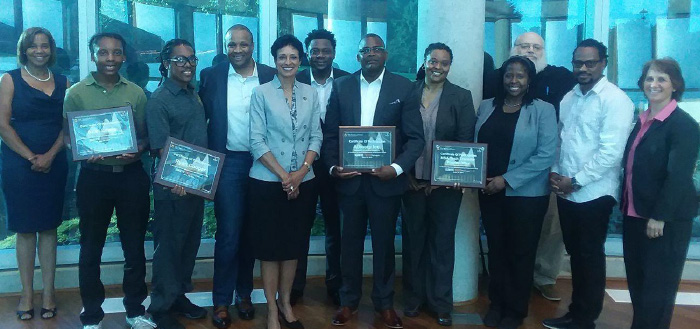 Ignite Tech 2 started as a pilot through partnership with the
Maryland Center at Bowie State University (MCBSU)
, the National Security Agency (NSA) Technology Transfer Office Scalable Partnerships Assessing Research Commercialization (SPARC) Program, and the
Bowie Business Innovation Center (Bowie BIC)
. The goal was to increase partnerships between Bowie State University, corporations, federal and state governments, foundations, economic development corporations, capital providers and entrepreneurs as contributors, collaborators, and recipients of federal government scientific discoveries in order to have a positive impact on local economic and community development.
The Pilot Provided:
Real world hands experience conducting market research and branding technology
Education on Lean Startup and NSF I-Corps customer discovery methodologies
Helped existing entrepreneurs build a number of business models around the NSA intellectual property
Helped entrepreneurs enter into licensing agreements and spawned the formation of a new company
Ignite Tech 2
Success Story
Inncuvate exists to provide underserved communities access to sustainable life changing opportunities that creates wealth, bridges economic gaps, develops more serial entrepreneurs and ultimately fuels growth and improves the standard of living.

We accomplish this by connecting the innovation economy to these communities so that more people can see where they fit in and participate. We are focused on the future of work and entrepreneurial ecosystems as we believe in the power of technology-based enterprises as economic development and community growth engines. Inncuvate is focused on connecting and working with entrepreneurs, higher education institutions, community development organizations and economic development organizations to transform the communities that they serve.

This program is funded by a grant issued to Inncuvate by the Department of Commerce Minority Business Development Administration.
Contact us
---
---
We would love the opportunity to explore working with you. For program updates, join our mailing list. For more information on the program, contact us or complete the form below.